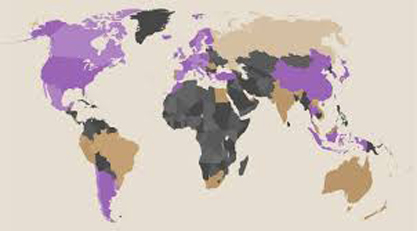 Welcome to the corporate site for ProRef Publishing Services Inc. In business since 1997, ProRef has been creating, developing and managing new enterprises to meet the needs of a wide range of local and international markets.
What we do.....
ProRef Publishing Services brings over 35 years of publishing experience to bear on international business development projects for professional publishers wishing to enter new international markets..
Whether it is a simple distribution project or one which involves start-up, acquisition, localization, or joint venture ProRef assists in ensuring the success of the project while minimizing the risk associated with any international business development project.
Both large and small publishers rely on ProRef to provide advice and direction on all aspects of strategic market planning, print and electronic product development, marketing, sales and distribution.
ProRef creates and maintains websites for clients around the world. Professioanl associations rely on ProRef to create and keep current high quality sites that reflect their professionalism.
ProRef assists organizations in managing their print and electronic communications including print production, web content management as well as membership and customer list management.
ProRef publishes under the imprint "International Tax Institute" international tax information products including text translations, databases, commentary and analysis in both print and electronic formats.
ProRef operates a tour company in the Niagara peninsula, that includes walking tours, escorted bus tours and private group tours. Visit the website at oldtowntours.ca
Contact us:
Mailing Address:
51 Colonel Butler Cres RR3
Niagara-on-the-Lake ON L0S 1J0
CANADA
Tel: 1-416-955-4565
Fax: 1-416-955-4500
(please call or email for permission to fax)
Email: info@proref.com
US Mailing Address:
2315 Whirlpool St. Suite 277
Niagara Fall NY 14305 USA